Building a shopping website has become easier than ever. Thanks to the plethora of e-commerce builders options available. Some of the most notable of the builders include shopify.com, volusion.com, BigCommerce.com, wix.com, and weebly.com. Each of the mentioned builders has its pros and cons, and the choice of which one to go for depends on a broad array of factors. The following article will, therefore, discuss the five e-commerce builders including their advantages and disadvantages.
#1 Shopify.com  
Shopify is a complete eCommerce builder which enables one to set up an online store. It is one of the most used solutions available and has had many positive reviews from its users.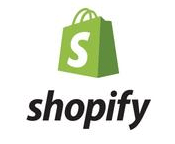 Advantages of Shopify.com
The good thing about Shopify is that it is cloud-based and hosted. This means there is no need for maintaining or upgrading web or software. Thanks to this fact, one is advantaged because of the flexibility to work from any location provided there is an internet connection. Shopify has a free trial version which does not require one to link their cards. However, a pricing plan is made available for the user after their trial version expires. The choice of pricing plan majorly depends on the size and stage of the business. Shopify also has the advantage of built-in speed and security for hosting. The built-in speed and security for hosting come in handy considering that online stores have dual needs from the hosting.

Enjoy 3 months of Shopify for $1/month
Last verified yesterday
Disadvantages of Shopify.com
Not every platform is perfect, and so is Shopify. Its pricing is one of its significant disadvantages. Compared to similar builders, it could be said that Shopify is one of the most expensive. While they justify their pricing as fading with the growth of the business, it is true to say that Shopify's transaction charges are nothing to smile about. Hacking around customization is another con of Shopify. While it has excellent custom themes, the kind of setup it uses to customize their themes are unique which would make it difficult for anyone to tweak things without doing full-on customization.
#2 Volusion.com  
Volusion is also one of the leading hosted eCommerce platforms with a host of users. Its features are mostly about providing a full toolkit for eCommerce owners with an urge for a hosted solution.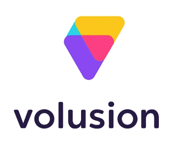 Pros of volusion.com
Built-in education and services are one of the most significant advantages of Volusion. For an eCommerce builder, curation and specialization are some of the factors that make Volusion an excellent option. While it is easy to find advice online and from freelancers, it is not easy to implement the information on the store. So, with the built-in on-boarding materials on Volusion, there can never be a better option for someone who wishes to start an eCommerce business. Another notable advantage is the customer support and on-boarding. The customer service of the company can be judged from the availability, the number of channels, and the manner in which they solve customers' problems.
Cons of Volusion
Pricing is the major downfall of Volusion. Because there is no alignment of the tiers on the platform, it is maddening to figure out what price compares to what. Volusion particularly has a relatively high monthly price compared to other eCommerce builders. The transaction fee is also relatively high. Volusion also lacks the blogs, CMS, and analytic feature which should be an essential part of the builder.
#3 BigCommerce.com  
BigCommerce is an all-in-one eCommerce solution that has been in operation since 2012. There exist myriad BigCommerce reviews online, which can be invaluable for someone looking to have it as an option.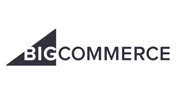 Pros of BigCommerce
BigCommerce is fast and secure. Considering how hectic it is to deal with the challenges of running an eCommerce website, the speed and security are some of the best things that happened to BigCommerce. The speed is handy because it makes the site load quickly. An intuitive built-in feature is another advantage of Bigcommerce. It can accept online payment and also features a shopping cart feature beside the plethora of features built into their system.
Cons of BigCommecre
BigCommerce is expensive because of its pricing. Apart from the monthly price, there are the platform transaction fees, credit card fees, and add-on fees, a total of which ranks it as one of the most expensive options. Like most platforms, BigCommerce faces the trade-off between giving users an easy interface and providing editing access to those who would want to tweak their website.
Build BigCommerce online store »
#4 Wix.com  
Wix is one of the eCommerce building solutions praised for its inclusivity. Like other websites, Wix comes with both pros and cons which include the following.


Pros of wix.com
Wix has the advantage of short-term pricing. The only caps available on the website are around storage and features but not pages and page types. The configurations of the site together with the on-boarding are also another great feature of the site. Particularly, the backend and overall design of the website are functional to the core.
Cons of wix.com
Editing and designing on Wix have a few things that could be fixed to make it perfect. While you can drag and drop anywhere, it becomes a problem based on expectations. There are a few parameters to keep track of the operations, but the general building of a site takes a bit too much work.
#5 Weebly.com  
Weebly is one of the fastest growing websites in the space of website building. It provides a user with everything necessary to have their website up and running. However, like the other websites, it has pros and cons, which are listed below.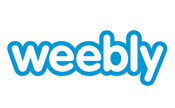 Pros of weebly.com
Weebly provides hosting for all websites on their platform, which assures security and speed to a significant extent. The site building process is also a less hectic one in comparison with other websites of its kind. It is not hectic because it uses an all-inclusive website builder for the entire process.
Cons of weebly.com
The content management system is one of the things that need improvement on Weebly. A content management system is an interface that allows for various functions such as editing, filtering and publishing a variety of content on the platform.
In a nutshell, there exist myriad eCommerce builders that would be perfect for the development of an eCommerce site. Some of them include wix.com, weebly.com, bigcommerce.com, volusion.com, and shopify.com. Each of the sites discussed above has pros and cons, and a user would thus need to perform due diligence before settling for one of them.

This post may contain affiliate links. Please read our disclaimer for more info.