According to TechCrunch, an online publisher of technology industry news, US cord cutters will reach 33 million this year, faster than expected. The statistics show that more and more people are ditching their cable subscriptions and solely relying on streaming services. Here are our recommendations for watching movies online.
#1 Netflix
Netflix is one of the more popular streaming services, and it might be the reason as to why so many people are cutting the cord. Netflix always hosts an impressive selection of content, spanning a multitude of genres, with a continually growing library of premier original programming, movies, and shows. Some of the more popular Netflix shows that had left their cultural mark include American Horror Story, Stranger Things, Black Mirror, and a myriad of other shows.
Netflix knows that their subscribers are hungry for new content, with the company spending over $7 billion on original content in 2018. The $7.99 per month service is ideal for standard definitions television sets, with concurrent HD viewing now at $10.99. If you have a 4K television, then the $16.99 subscription, which includes HDR video and four simultaneous streams will be ideal. You can also watch Netflix on your tablets, computer, smart TVs, and standalone devices like the Roku.
#2 Amazon Prime Video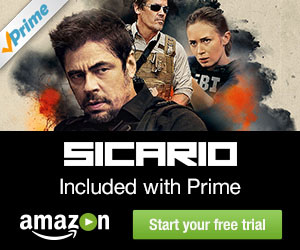 For $8.99 a month, you can gain access to Amazon's library of video content. Also, you can gain access to Prime Video with your Amazon Prime subscription. Amazon Prime – which cost $12.99 per month or $119 a year ($6.49 per month or $59 a year for college students) – is bundled with free two-day shipping from the Amazon marketplace. With Amazon Prime Video, you can watch unlimited favorite movies, series and shows like The Tick, The Grand Tour, Catastrophe, and many more. Amazon Prime Video also offers shows from other networks like HBO. It also has support for 4K and HDR streaming, which is ideal for those who have capable television sets.
And what's more, many TV shows, and some movies, can be downloaded to your phone or tablet for offline viewing.
Start your 30-DAY trial of Amazon Prime Video now!
Verified deal
#3 Hulu
Hulu is also another juggernaut when it comes to streaming movies. It's one of one of the more comprehensive options, given its diverse set of streaming options. Not only do subscribers have access to original programming and a myriad of classic shows, but Hulu now offers a robust live TV option, ideal for those who are a bit apprehensive about cord cutting and want to use an interface that is familiar to them. Unlike other streaming services — like Netflix — Hulu subscribers will typically have access to new TV series almost immediately after airing on cable. This is mainly due to the several big studios that support Hulu.
The $7.99 plan is Hulu's basic plan. If you want an ad-free experience, then it will cause $11.99 per month — but keep in mind that some of the more popular shows will still have required 15-second pre-roll, including a subsequent 30-second roll ad. Hulu Live TV will cost $39.99.
#4 Crackle
Crackle is Sony's ad-supported streaming service, that offers a combination of movies as well as TV shows. It's available on several devices, including your tablets and smartphone. One of the convenient aspects of crackle is that you do not need to set up an account, though doing so will enable you to personalize your experience. Its library isn't as big as Netflix or Hulu, but you can find classic gems. Some of the more popular movies on the streaming service include Serenity, the Karate Kid series, and Point Break. Keep in mind that the videos are on a revolving door basis, so movies are always being added and removed. Crackle is also completely free.
#5 Hoopla
Many libraries have partnered with Hoopla, which provides a wide range of digital content. If you got a library card, visit the local library and inquire if it is partnered with the streaming service. This digital media service allows you to check out not only movies, but also audiobooks, music, and e-books. Just like a library, you're able to digitally borrow books and watch them in your leisure. Keep in mind that Hoopla will only allow rentals in 72-hour increments. If your library has Hoopla, then you will be exposed to a wide range of genres. Expect lots of family-friendly options, making Hoopla an ideal service for families with young children who aren't too keen on watching the latest and greatest movies. The free service offers age-appropriate shows include Annie, The Dog Who Saved Halloween, and the Cat and The Hat.
#6 Sling TV
Sling TV offers services that are akin to traditional TV, with $25 users being able to visit curated channels to see live movies and shows on TBS, the Food Network, TNT, CNN, and many more. The base plan for sling TV is $20 a month.
For additional service, Sling Blue offers three simultaneous streams for $25 a month. For four streams, it will be $40 a month. Sling TV also provides additional add-ons at five dollars a month, à la carte. For specific channels, like MTV or Spike, Disney Junior, and you can add these features on for the extra fee. For an additional five dollars, you can have access to cloud DVR, which allows up to 50 hours of recorded content.
#7 fuboTV
For sports fanatics, fuboTV may be the solution. fuboTV focuses on live sports and entertainment for all devices, including smartphones and tablets. If want to watch the NFL game or MLB that aired during the day, or even stream movies, fuboTV can be your go-to streaming service. It's base service called fubo cost $44.90, granting 75 television channels. For international sports, subscribers also have access to Univision. FuboTV offers cheaper plans that are aimed for international audiences, including a Latino subchannel for $17.99 a month and a Portuguese subchannel for $19.99 a month.
#8 Kanopy
Like Hoopla, Kanopy is a streaming service that started in Australia, but now it is found in many college campuses worldwide, with Kanopy being found in many US libraries. Unfortunately, Kanopy's breach is very limited, with the streaming service reaching about 200 cities. Kanopy is more focused on educational programming's, with the service offering indie films and documentaries. Many of the movies are thought-provoking and may not be so action-oriented like the more popular streaming services. While it is still very much niche, it's a library is expanding.
The video streaming services have grown up from their days as an adjacent program to their cable TV predecessors, and are now full-fledged cable replacements that have helped galvanize the cord cutting community, where homeowners can feasibly replace the traditional cable TV with streaming services.
This post may contain affiliate links. Please read our disclaimer for more info.